Sunday, November 24th, 2019
One of the joys of a private pilot's license is finding and visiting the unusual businesses sited at small airports. Today I had lunch at The Aviator Casino in Delano, CA. Delano is an interesting place – Caesar Chavez lived there when he began his unionization efforts in the 1960's – but a small one. From what little I've seen of Delano, it's an agricultural center that supports a lot of packaging and shipping. I wasn't expecting a casino at the airport. Having a plane means I can go have a look.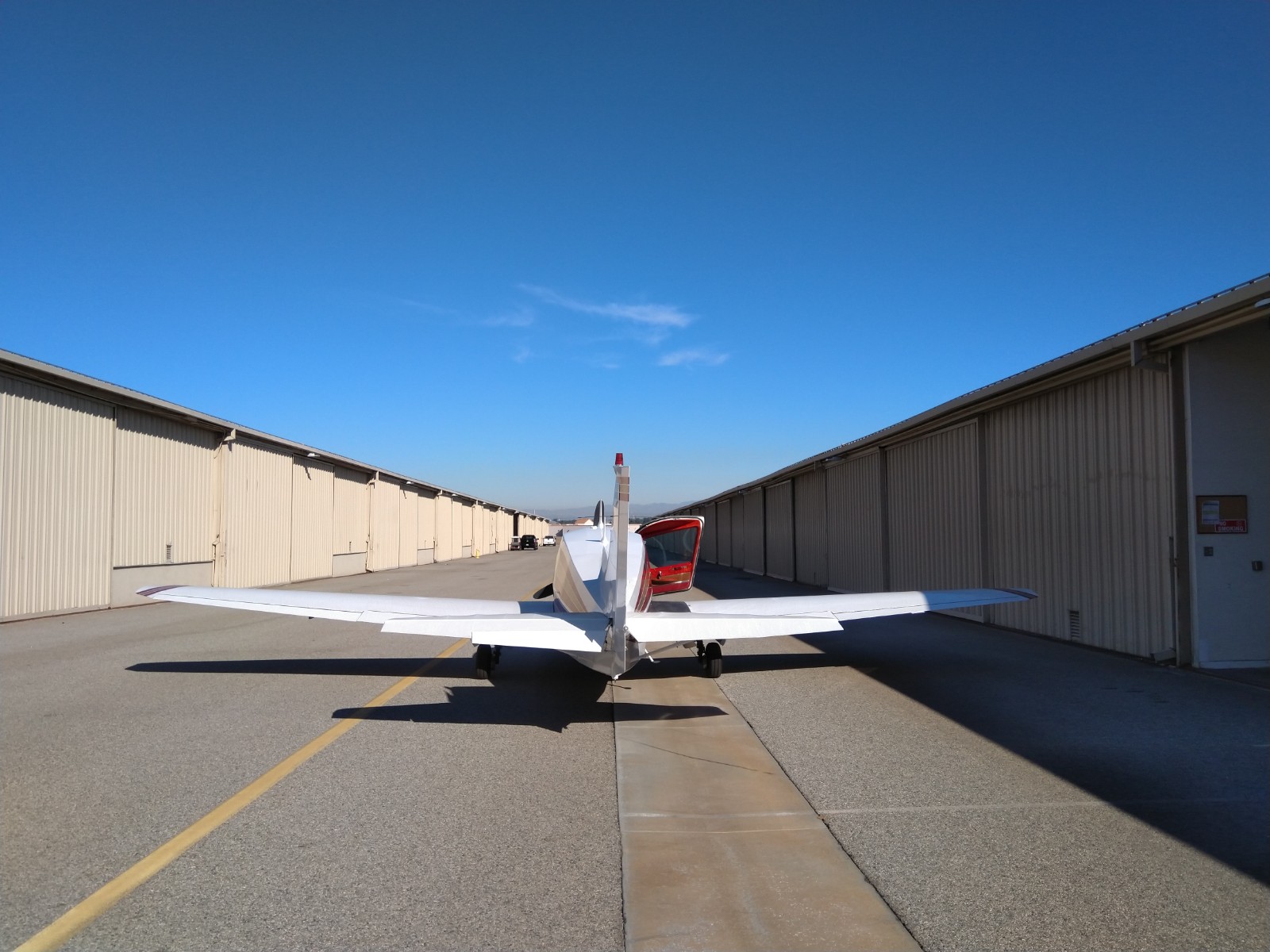 The flight is fairly short at 150 kts cruise. Conditions were beautiful and clear, and not a lot of folks were out in the Central Valley. There was a fellow in the Delano pattern the whole time I was there, though.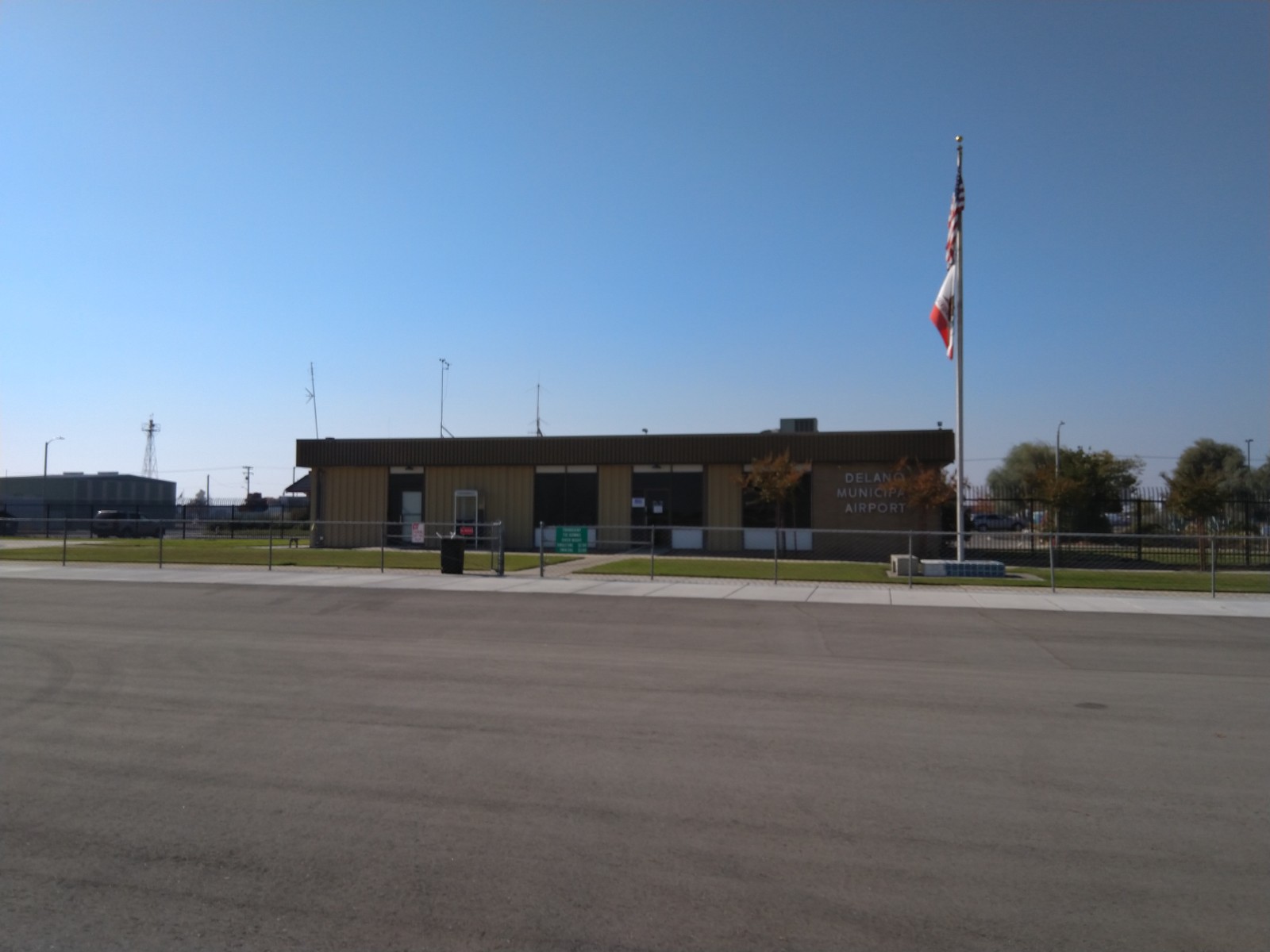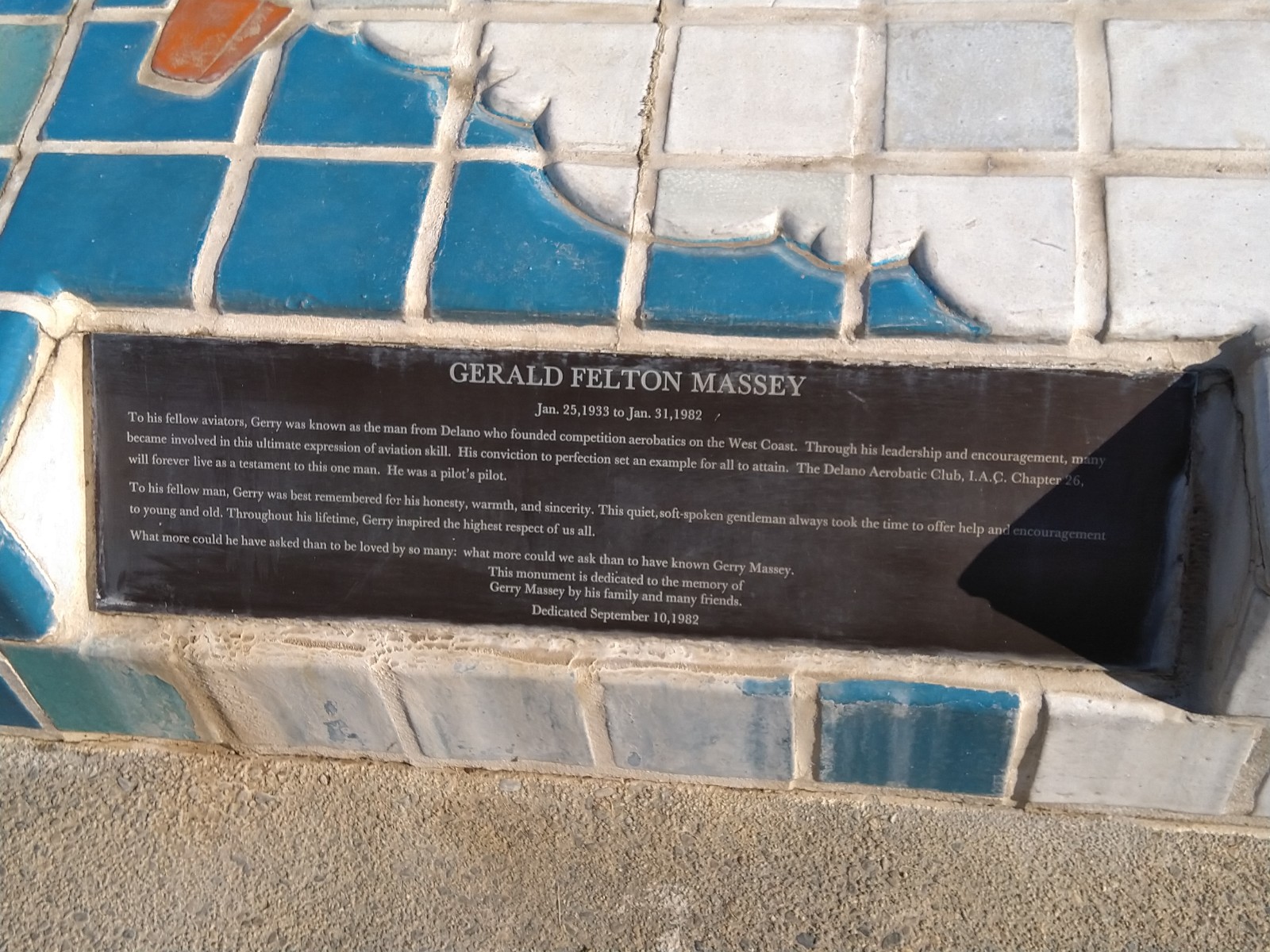 I always like to see local aviators enshrined at their stomping grounds. Delano so honors Gerald Massey.
The casino itself is very much a casino. Inside there is a bar and small restaurant/grill and a bunch of tables. Even a gambling hub is quieter on a Sunday shortly after 11 AM, and The Aviator was no exception. There were two or three at a gaming table and another 3 at the bar. There are always a few people at the bar.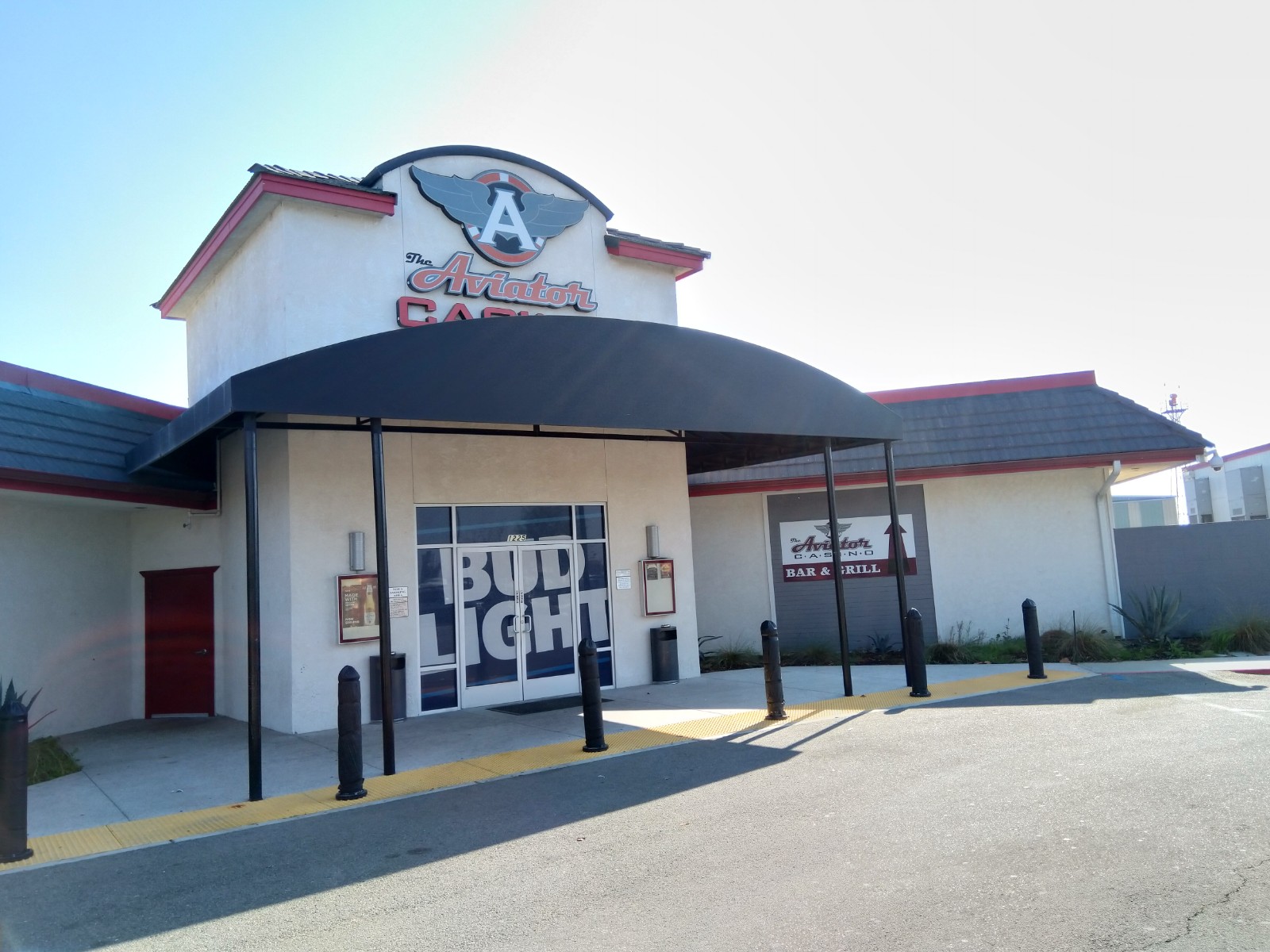 The staff was super friendly, and I chose to have a breakfast sitting at the bar. When I did stick my head into the eating area, it looked more like the cafe at a sports arena or skating ring than a restaurant. That's not surprising.
The breakfast itself was decent, but again, the focus of the place is gaming, not food. The woman behind the bar was extremely friendly, putting up with my questions and coffee intake cheerfully.
The trip back was similarly pretty but uneventful. A cool day out.