Last weekend Brenda and I packed up and flew out to see the poppy bloom in Lancaster (WJF). There's lots of other things to do there, so we rented a car and hit some of our favorite spots in the area. The flight was through clear skies, but with some turbulence coming over the ridges. Brenda got to hit her head on the ceiling for the first time and I made a pilot report of the turbulence.
First stop was Crazy Otto's diner, a joint that makes great breakfasts and sandwiches.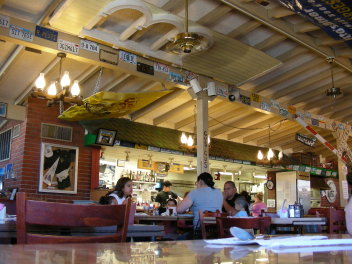 After that, up to the Exotic Feline Breeding Center's Feline Conservation Center – the cat house in Rosamond, CA. This is a fine set of large cats on display and we enjoy seeing them.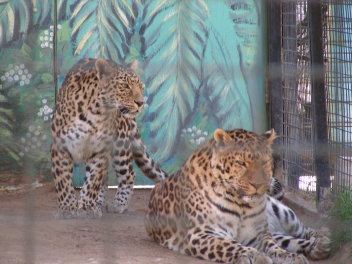 After that it was off to the to see the fireworks, but first Brenda spotted a flock of sheep we needed to check out.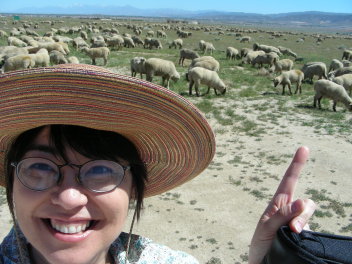 The poppies were fantastic, and I'm sure Brenda will show off more of her photography of them. Here's a quick shot to give you a feel for the range of colors.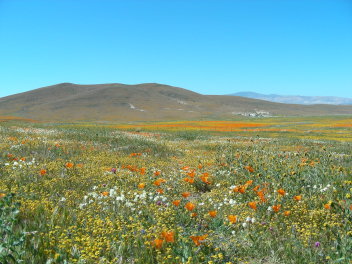 And here I am looking at them, surrounded by some vibrant orange.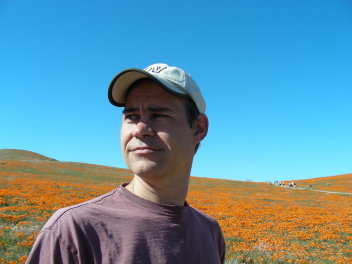 After we'd seen and photographed a bunch of poppy vistas, we sort of wandered about deciding when to go home. That was put off when Brenda spotted baseball! Lancaster has a minor league team (a Class A Red Sox farm club), the Jethawks, who had a game starting essentially right as we passed the stadium. We stopped by and watched a few innings and ate some ballpark food.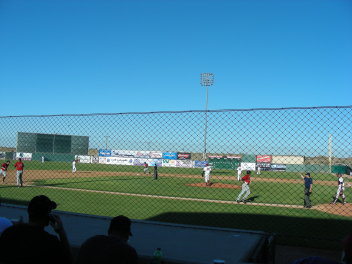 We left before the game was quite over in order to get up in the air and try to make it to back to SMO before the tower closed at nine. The turbulance had mostly passed, and we did just that. We landed with the controller who issued us taxi instructions and literally closed down the Class D behind us.
This was an awesome day.